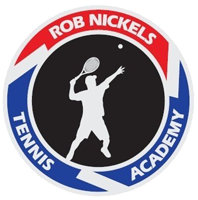 Below you will find answers to our most frequently asked questions.
If you do not find the answer to your own specific question, please feel free to contact Rob Nickels, Director of Tennis directly at 786-443-3477.
 Simply click on the link here to pre-register your child using our smart form.
We have an easy 3 step process that will determine the best level class for your child and allow you to choose the days and times that work best for you using our revolutionary form that will display all the classes that currently have any available spaces in them.
Once you complete this form, simply take your confirmation email that you will receive and take this to the Parkland Tennis Center Front Desk within 24 hours to complete payment and to officially register with the City of Parkland Parks and Recreation Department.
 If you are not able to complete your registration at the Parkland Tennis Center within 24 hours, your chosen spaces in the classes will be released to other happy future clients.
Yes, Absolutely.
Your child can make up this class by attending the same group level make-up class by using our online make-up class reservation form. You can access this form by clicking here. Cancelled classes cannot be switched for private or semi-private classes. No pro-rating of future or past payments will be made in lieu of make-up classes.
Only cancelled classes can be made-up. If you do not show for a class that was not cancelled, you are not eligible for a make-up. class.  If you know you are going to be absent from an upcoming class, please use the excused absence form (details below).
You will not be contacted directly by our team.  However, we have a great webpage that shows current actual live-class-status. 
Florida weather is very unpredictable, so we encourage you to check this page before heading to the tennis center.  Click here to view this page.
If you know you are going to miss a class ahead of time, please notify us 24 hours prior to the class.  By giving us 24 hours' notice, you will be eligible for a make-up class. 
To notify us please submit the excused absence online form by clicking here.
Make-up classes unfortunately cannot not be granted if your child is absent without notifying us using the excused absence online form.
No other method of notification will be accepted for an excused absence.
Here at Rob Nickels Tennis Inc, we try our hardest to make our rules and policies as simple as possible to understand as possible.
All our terms and policies regarding payments for tennis services are clearly explained when registering your child into the tennis program.  On the registration form, before being able to join our tennis program, we ask for you to check the boxes to say that you have read our terms and policies and that you accept these terms and policies.
By clicking these terms and conditions boxes on the form, you agree that you will kindly not dispute any payments that have processed, provided the transactions correspond to the terms indicated in the terms and policies that you have agreed to. There will be no refunds and no prorating of the monthly fees.
If you have scheduled a private tennis class with any of the Rob Nickels Tennis Inc Pro Team, we do require 24 hours notice in order to cancel this scheduled class.  Cancellations received with less than 24 hours notice, will result in you being charged for the scheduled class.
We have very simple rules and policies regarding pausing or stopping the recurring payments. 
We require the "online cancellation of contractual agreement form to be submitted no later than the 10th day of the month. This form will notify the City of Parkland Billing Department of your intent. This form can be found by clicking here.
No other method of cancellation notification will be accepted.
If the online cancellation of contractual agreement form is submitted after the 10th day of the month, this will result in one more payment being processed as normal on the 1st day of the following month.  No refunds or credit can be granted if this form is submitted after the 10th day of the month.