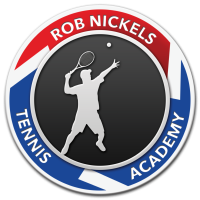 Discover
our junior tennis program.
Signing Up for Tennis Classes is as Easy as
1, 2 , 3.
Discover which class will be the best fit for your child by answering a few short questions below. 
Once you've discovered the best class for your child, you will then choose your child's class days and times using our online form.
After you have chosen your class days and times, you will receive a confirmation email from Rob Nickels Tennis Inc. 
You will have 48 hours to bring this confirmation email to the Front Desk at Parkland Tennis Center who will complete your child's registration and receive payment for the tennis classes.
That's it.....
Easy as 1 ,2, 3