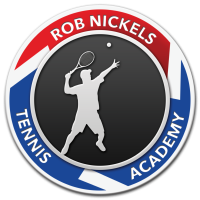 Discover
our adult class schedule and make an adult class reservation.
Adult Beginner
For adults who have received either no coaching or less than one month of coaching.
Monday Mornings at 9:30am to 10:30am
Adult Intermediate
For adults who have played before and want to get back into the game of tennis.
Wednesday Mornings at 9:30am to 10:30am

Saturday Mornings at 7:45am to 8:45am
Adult Advanced
For adults who are playing on USTA leagues or who have been attending lessons for over 6 months
Tuesday Evenings at 8pm to 9pm

Wednesday Evenings at 7pm to 8pm

Thursday Evenings at 8pm to 9pm

Saturday Mornings at 7:45am to 8:45am